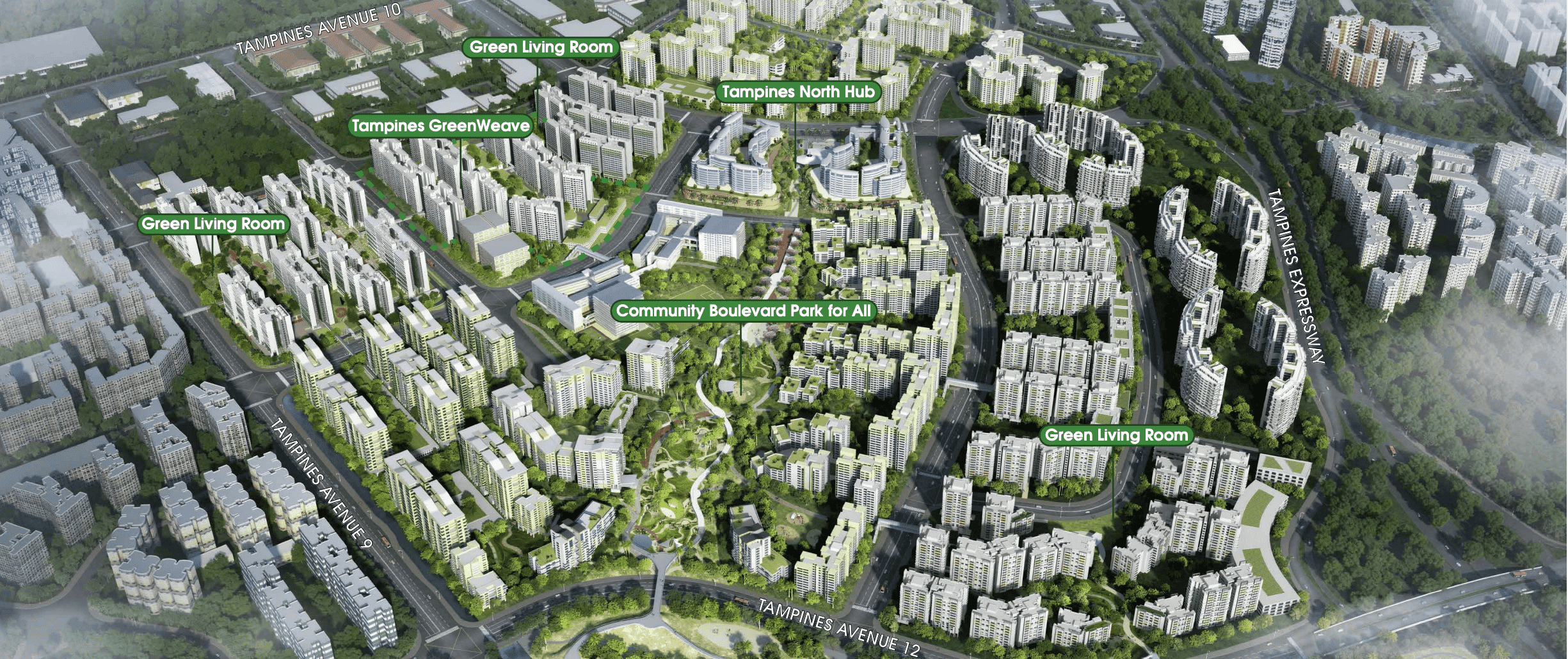 Residents will be able to use a variety of premium indoor and outdoor amenities. Different lifestyles and family Recreation demands are accommodated by this, which includes a swimming pool, gymnasium, tennis court, and other communal amenities.
According to the most recent Master Plan, Tampines EC is situated in the middle of Tampines' Transformation. A large-scale development scheme for Tampines EC has been planned in the Master Plan for Town Development of Tampines Town. By providing the community with more greenery, these new initiatives aim to build a greener, more sustainable, and inclusive society.
New neighborhood parks are also proposed in the master plan. The proposal intends to boost green areas and lower urban heat by reducing total area. This will help people live more comfortable lives by reducing the need for air conditioning.
A new multi-purpose hall with classrooms and studios will be among the new developments at Tampines EC site plan, which will encourage people of all ages and generations to learn and create. The hall will be a good place for people to meet and hold community events. Tampines EC is a highly regarded area and prospective purchasers are looking forward to it.
With undulating terrain, water cascades, and alternating terraces of lush greenery worthy of exploration, Tampines EC is a daring architectural interpretation of nature's beauty. Tampines North Primary and Secondary Schools, as well as a nearby shopping mall, will be within walking distance of the precinct. It will be close to the new Tampines Eco Green Park and Pasir Ris MRT Station. In order to accommodate the residents, there are several 24-hour restaurants nearby, including 7-11.