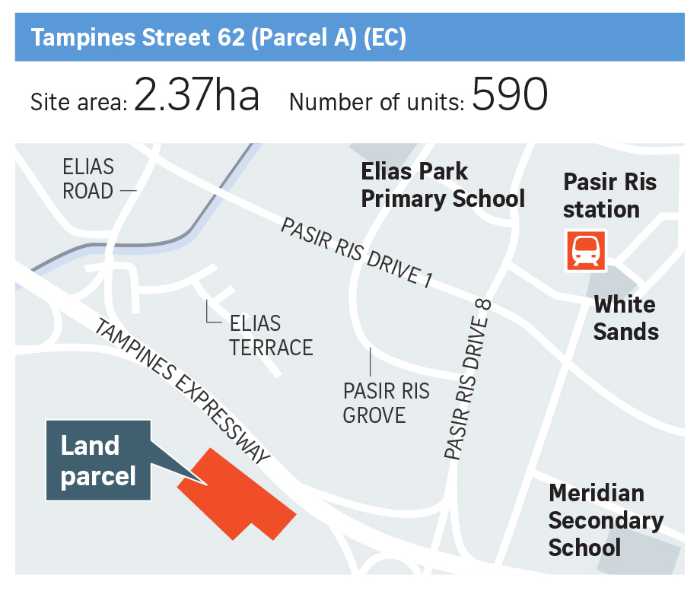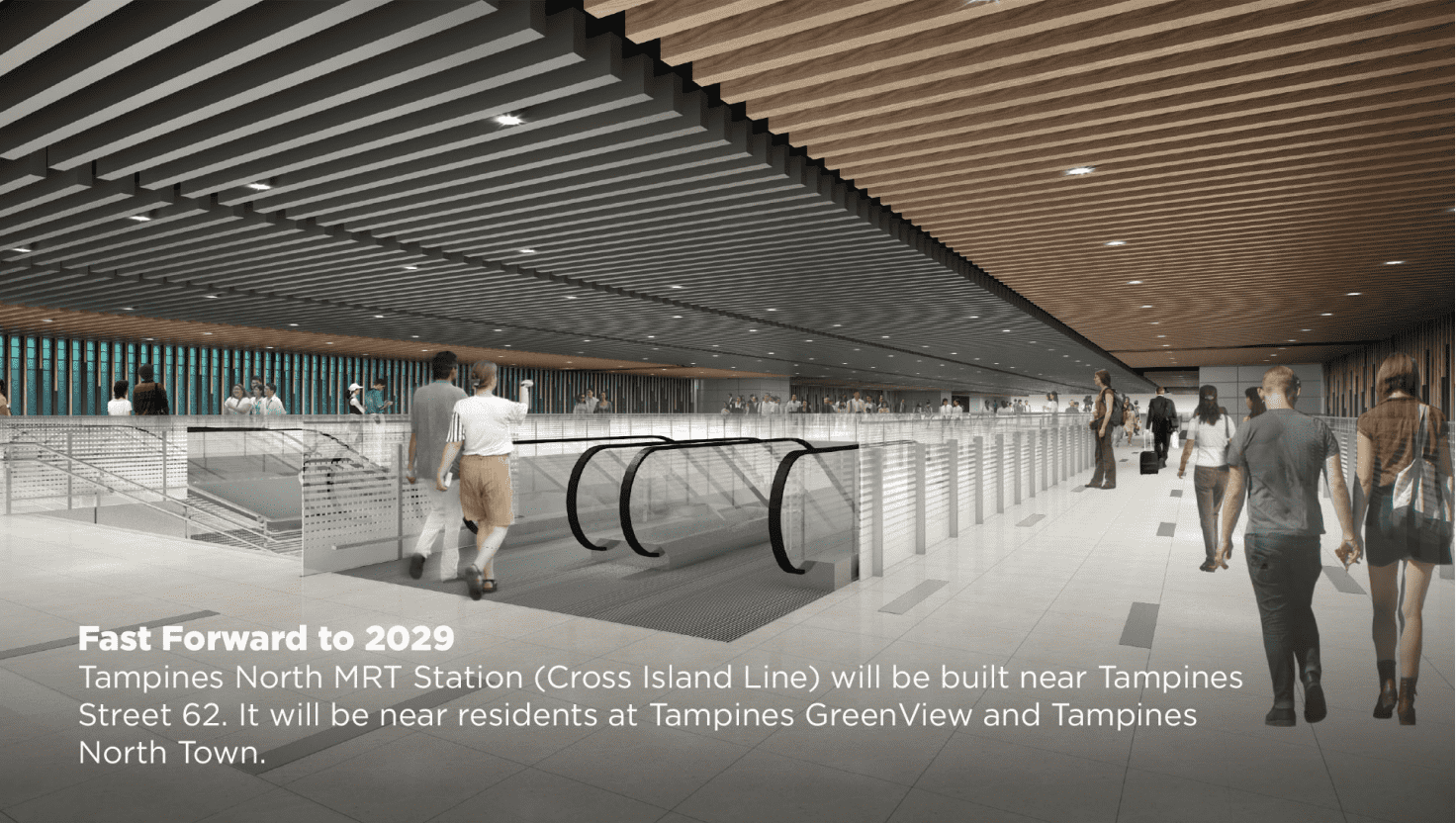 Connectivity
Tampines North MRT (Open 2030)- 0.3km
Pasir Ris MRT Station (EW1) – 2.1km
Tampines MRT Station (EW2) – 2.3km
Shopping
Tampines 1 – 1.9km
White Sands – 2.1km
Tampines Mall – 2.2km
Schools
Gongshang Primary School – 2.1km
Yumin Primary School – 3km
Park View Primary School – 3km
Meridian Primary School – 3.4km
Chongzheng Primary School – 3.1km
Recreation
Pasir Ris Park – 10mins drive
Wild Wild Wet. – 10mins drive
Jewel at Changi -15mins drive
tampines eCO green
Tampines Eco Green is a 36.5-hectare ecological park in the Tampines heartland. It includes marshlands, secondary forests and nature recreation. The park is an eco-friendly park that provides a sanctuary for flora and fauna. The park offers an array of recreational activities such that it is a popular destination for families and school students.
Tampines Eco Green is the first public park in Singapore to have an eco-toilet, which breaks down human waste using bacteria and wood shavings and converts it into compost. In its development, the park's eco-friendly design incorporated recycled materials and environmentally friendly products. The eco-toilet was a first for the country and was built to cater for the growing needs of the nearby residents.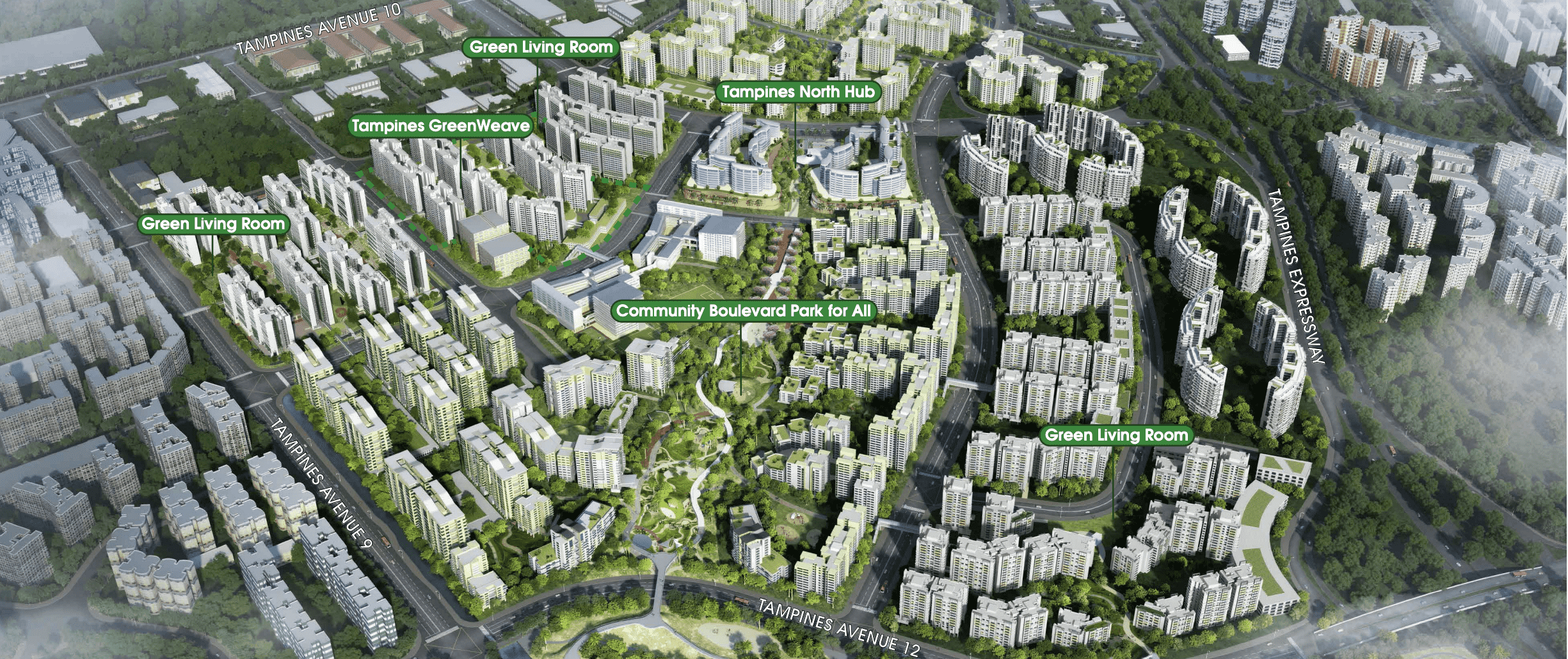 According to the most recent Master Plan, Tampines EC located in Tampines Street 62, which is in the middle of Tampines' Transformation. A broad development plan for Tampines Town EC has been proposed by the Tampines Town Master Plan, which includes a number of new developments and communities. By providing the community with more greenery, these new projects aim to create a greener, more sustainable, and inclusive community.
New neighborhood parks are also proposed as part of the master plan. The objective is to increase green areas and lower overall urban heat. This will help to conserve energy and improve the quality of life. A new multi-purpose hall will be built at Tampines EC, which will promote learning and creativity among residents of all ages and generations. Socializing and holding community events will be made easier in the hall.
Tampines Town Transforming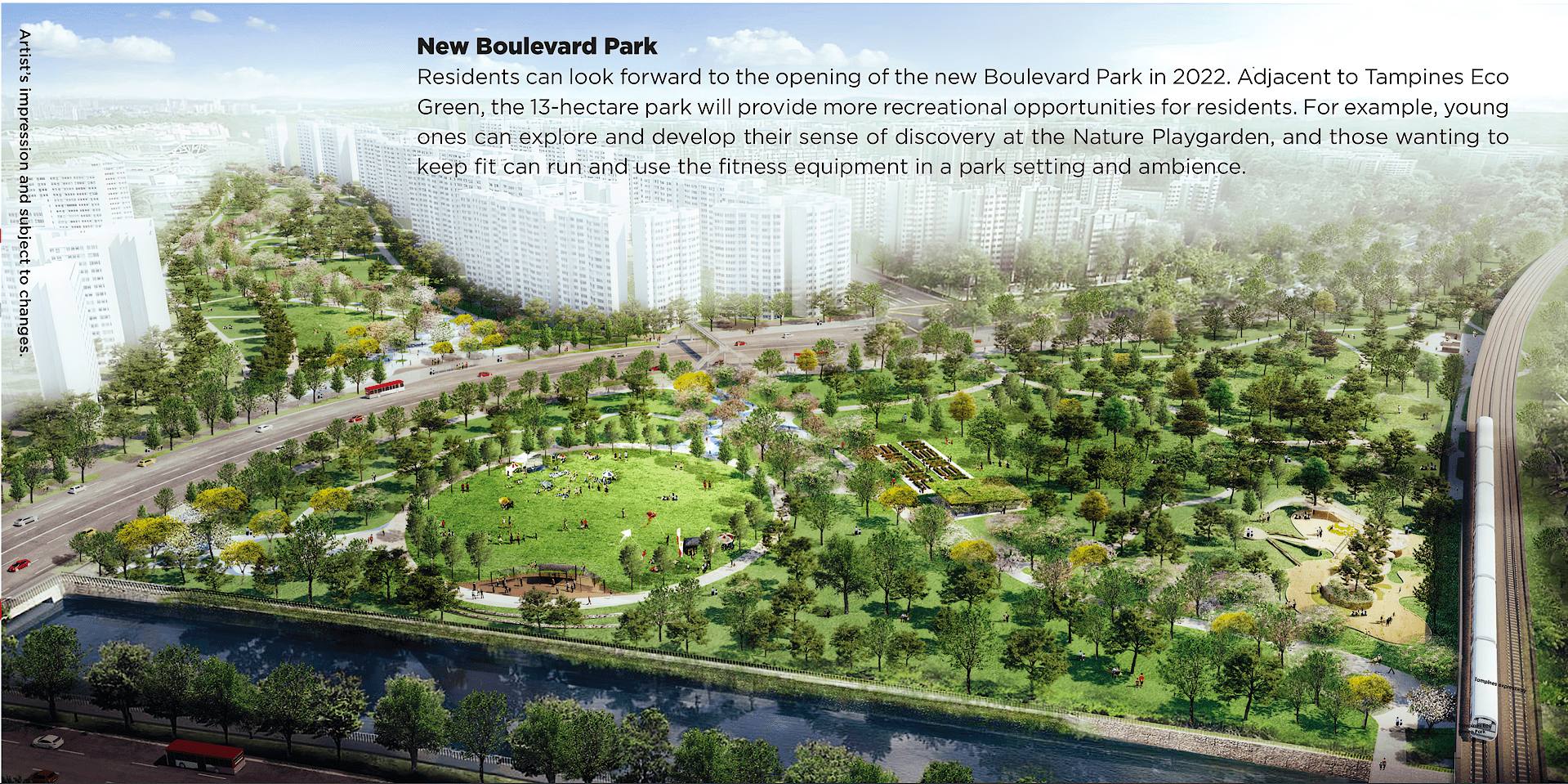 The transformation of Tampines Town to become the next green town would also benefit Tampines EC. Tampines Town Council is attempting to implement a multi-pronged strategy to make Tampines EC a more sustainable place to live, with the long-term goal of becoming a model Eco town. New technology and procedures involving the public, other parties, and inhabitants have been implemented as part of the strategy.
The development of a vertical vegetable farm that will grow nai bai, bayam spinach, and lettuce is one such idea. In exchange for food waste, the vegetables will be collected in about three to four weeks and delivered to Tampines Town residents. 
Tampines Town's sustainability will be improved with this project. A cycle path that will allow Tampines EC residents to travel around without their automobiles in five years is one of the many projects in the works and completed near Tampines EC. In 2022, the council expects to expand walkways, install solar panels, and create a new park. One of the objectives of the initiative, which aims to minimize carbon emissions and boost the local economy, is to add nature to grey buildings.
By 2025, the goal is to make Tampines EC residents' lives better by creating a greener environment in Tampines. This goal will be accomplished in five years. A variety of neighborhood-based programs, including composting facilities, will help to achieve this. Food scraps are turned into fertilizers and water for cleaning at these composting plants. 
In addition, new indicators will allow municipalities to track their performance against national sustainability goals. To offer seamless structural construction, Tampines EC will be prefabricated step by step throughout the building and refurbishment.
Tampines EC is a great investment for both you and your family because it is subsidized housing that private condominiums cannot match.